Meet our keynote speaker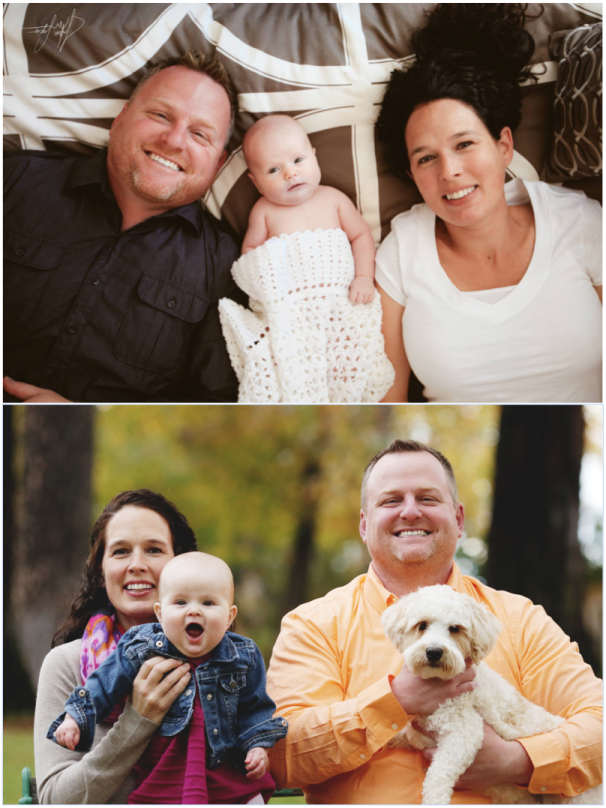 Chad Bernard is the Associate Youth Director of the Michigan Conference. He has a passion for telling others about a God who loves them very much. Pastor Chad has also spent 21 years teaching young people from grades Pre-K through College. He currently is working on a Ph.D. in Leadership & Innovation at Andrews University and is developing a new process to organizing youth ministries at the local church level. He is married to the love of his life, Melinda and has an amazing daughter named Adelaide and a super-cool dog named Gus.
Meet our ministry presenters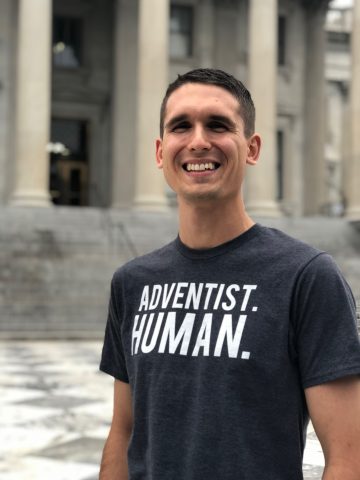 Kaleb Eiseleis the founder of Humans of Adventism and works as the
Social Media Manager of the Orangeburg Seventh-day Adventist Church.
Holding a Bachelor of Arts from the College of Charleston, he is passionate about integrating Millennial and Gen Z technological and social skills into local churches. Kaleb worked alongside many others to turn his dying church around, and is now taking their story to others who are struggling. An avid reader, lover of games, and podcast connoisseur, he lives with his wife and two cats in Orangeburg, South Carolina.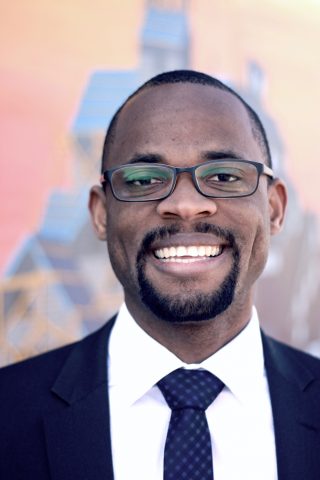 Jermaine Gayle serves as an Assistant Pastor and Program Director for
C.A.M.P.U.S. in East Lansing, MI. In his free time, he enjoys reading, painting, and exploring the outdoors. Passionate about studying the Bible and working with young adults, his work in ministry is a natural fit.
The CAMPUS motto,"Taking higher education higher," reflects CAMPUS' philosophy of excellence; academic excellence combined with spiritual excellence. CAMPUS believes that "higher education" must lead students to the "Most High" and seeks to make this objective an actual reality in the lives of all students. 
The Center for Adventist Ministry to Public University Students offers a variety of programs designed to train and inspire young people to become leaders through spiritual and professional excellence. Our programs include the CAMPUS Internship, Ministerial Residency, CAMPUS Fellowship, and Scholarship.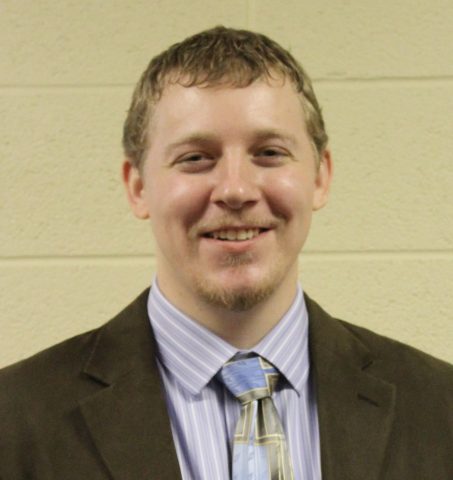 Alex Ziesmer is a Wisconsin native and graduate of Walla Walla University. 
He is passionate about working with young people and leading them to a relationship with Christ by working with Pathfinders, Adventurers, FLAG Camp, and other programs that encourage positive growth.  Alex has served as the Director of FLAG Camp at the Lena SDA Church for two years and hopes the program will continue for many more.
FLAG Camp stands for Fun Learning About God and is designed to promote the social, mental, physical, and spiritual development of children in our area.  It is a week long day camp where kids ages 5-13 can come and have fun together while learning about things like nature, crafts, and the Bible. FLAG Camp is run by the youth of our church who seek to witness to the youth of our area.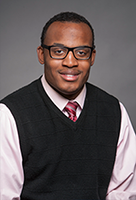 Toson Knight is Highland Park-bred champion tackling the moral, academic and intellectual growth inDetroit's young people. Mr. Knight is President and founder of Caught Up mentoring program. Toson has worked tirelessly in each of his roles to create a safe community, establish positive relationships,  and develop a process of ongoing support for youth. His enthusiasm and depth of knowledge regarding young people make him a rarity in the city of Detroit.Toson demonstrates leadership and commitment, through his unique ability to think outside the box and willingness to take risks to produce the best nurturing environment for young men in our community. Mr. Knight is helping bridge the gap between the at-risk youth population and positive community members by using an innovative approach to cultivate and maintain relationships with students in East Detroit. 
Mr. Knight is a product of several Public Schools. He received a Bachelor of Arts degree in History Education from Oakwood University. He is currently serving as a  Deputy Manager for District 4 for the Mayor's Office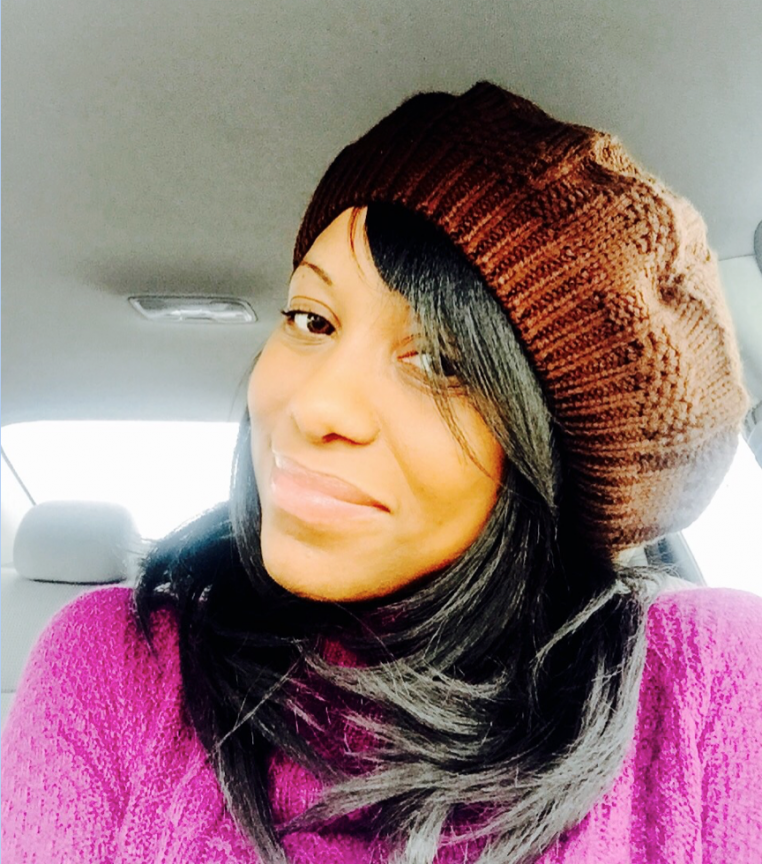 Melissa Taylor is a native of Indiana, a graduate of Southern Adventist University in Tennessee, Adventist University of Health Sciences in Florida, and Emmaus, School of Evangelism in Indiana. She is a Registered Nurse and currently serves as a Nurse Supervisor for a large School Township. She also serves on the Marion County Wellness Council. She currently helps as the Health ministry's leader at her local church and one of the leaders of a church plant ministry in the inner city. She loves being involved in the community and making a positive impact. Melissa enjoys reading, horseback riding, volleyball, mentoring young girls, singing, health evangelism, and sharing the love of Jesus Christ.
Melissa recently has participated in several Health Fairs including a joint Health fair with the Indiana Conference and Lake Region Conference, which she feels, truly has transformed her life. Each one can reach one! "Christ's method alone will give true success in reaching the people. The Savior mingled with men as one who desired their good. He showed His sympathy for them, ministered to their needs, and won their confidence. Then He bade them, 'Follow Me.'" . . . "Accompanied by the power of persuasion, the power of prayer, the power of the love of God, this work will not, cannot, be without fruit" (The Ministry of Healing, pp. 143, 144).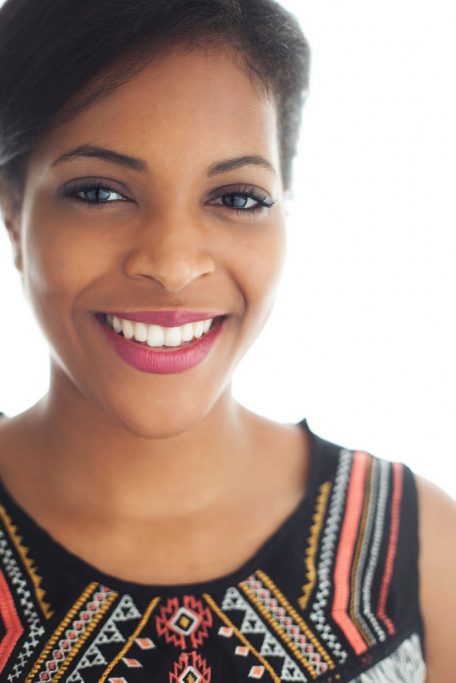 Nicole Braxton received a Bachelor of Science in Business Administration from Bowling Green State University. To further her vision she presented in the Hatch, a version of Shark Tank, worked side by side with her mentor John F. Meier and trained with French Chef, Miguel Larcher.
Around the World in 7 Days specializes in wellness events that feature delicious plant-based cuisine. Our non-profit, Restore Our Community Krew (R.O.C.K.), is focused on medical missionary work. R.O.C.K has conducted health workshops and cooking classes for the youth in Detroit. It is planning to expand its community efforts and is seeking donations.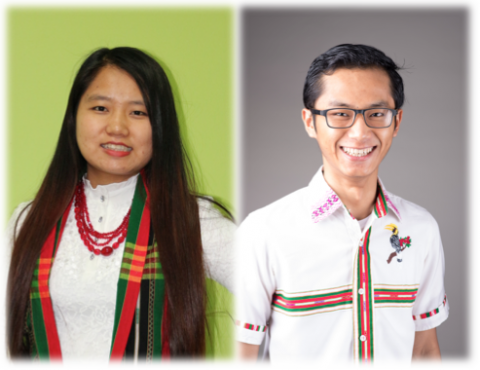 Cady and KhaiKhai Cin are sister and brother (siblings) who love the Lord. Over the past 5 years, since they came to the United States as refugees from Myanmar (Burma), God has used them in many ways. They have been actively involved in various ministries in their home church-company as well as in different parts of the NAD to help motivate groups of Adventist who are like them, new in this unfamiliar land, to hold on to and grow in Faith. Having been raised by godly parents they have cherished to serve Jesus in all his endeavors. God has particularly blessed them with a BIG Heart for others so that helping the needy, the suffering, the disadvantaged, and the underserved brings them joy and satisfaction in the LORD.
At the 2016 Lake Union Conference Youth Evangelism Congress in Chicago, youth from the Grand Rapids Myanmar SDA Company and Battle Creek Zomi SDA Group found inspiration to think big - to change their world. This group launched Myanmar Community Services (MCS), a ministry-oriented to assist his fellow refugee community in Grand Rapids, MI. It has been Christ's love that propelled him to impact the lives of those whom he ministers. Last year Myanmar Community Services (MCS) of Grand Rapids, Michigan served over 400 clients from 12 people groups.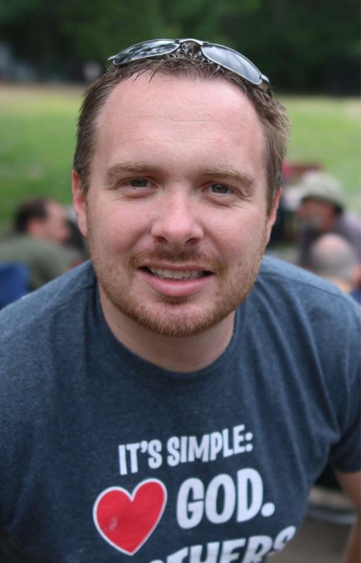 Michael Taylor is a Michigan native and graduate of the Seminary at Andrews University currently pastoring Adventist Churches in Paw Paw and Otsego. He was a devout atheist until he met the Lord (thanks to his future wife) while in college. He has since become passionate about raising communities that are safe for outsiders (especially youth & young adults),and is blessed to have a Church of Refuge where he, his wife, and their 3 daughters can call his church family.
The Paw Paw Adventist Church, or PPAC, is a growing, dynamic group of Christian believers.  Our intention is to increase our knowledge and appreciation of Christ, to reflect His love in our homes and communities,  to invite others to know Him as a friend, and to accept His invitation to live with Him forever. 
We have chosen to be a Church of Refuge (COR), a place where all, but especially young people will feel accepted and empowered.  We would love to have you join us on this spiritual journey.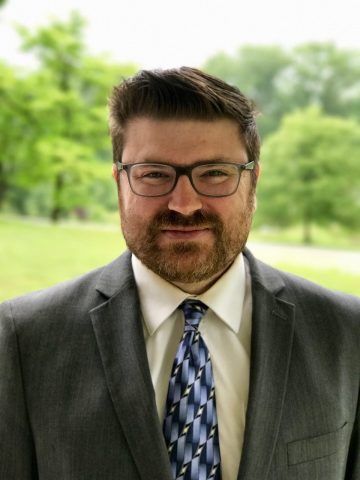 John Leis is currently the pastor of the Bloomington SDA Church in Bloomington, Indiana. They are a COR (Church Of Refuge) Congregation with a passion for young adults and PCM (Public Campus Ministry). John is also the PCM Coordinator for Indiana and has a passion fordiscipling young adults and raising up a generation of spiritual leaders.
Evangelism in secular events
"Billed as "The World's Greatest College Weekend," the Little 500 is the largest collegiate bike race in the United States. Modeled after the Indianapolis 500, riders compete in four-person teams around a quarter-mile cinder track at Bill Armstrong Stadium. The men's race is 200 laps (50 miles) and the women's race is 100 laps (25 miles)." Indiana University Bloomington, IN.
During this weekend 30,000 people come in from around the country to partake in not just the race but the immense partying that happens all over Bloomington.  Fraternities and Sororities, houses and even a whole street host massive parties where young adults gather to have fun however they can.
Last year Adventist Christian Fellowship @ IU held a carnival as an alternative to drinking. Ourhopewas not just get our name out there but to give young adults a good time and meet new friends.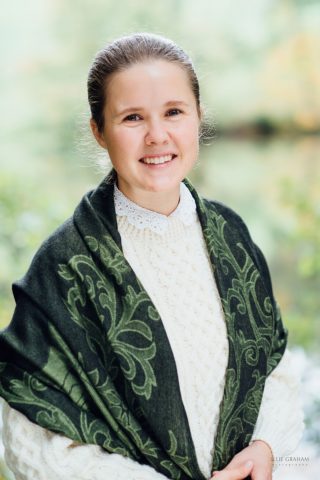 Patty dmytriyev. Born and raised in New Hampshire, USA, Patty was actively involved in the mission and services of Northern New England Conference of Seventh-day Adventists. Until the year of 2013, when she married a Seventh-day Adventist pastor, and commit her life completely to the Lord and to His Church. Using her five-year experience working at a vegan-vegetarian restaurant, Patty began to serve as a nutrition and health consultant. The Lord has blessed her with experiences of people being healed and improving their health. Patty and her husband Art currently serve in Indiana Conference of Seventh-day Adventists since 2015.
The Community Garden project was submitted at the 2016 Youth Evangelism Congress and was approved by Lake Union Youth Ministry department two years ago. It started just as an idea at a table talk. Today, it is an ongoing ministry in Frankfort, IN. The purpose of this project is to reach out to people of the community by providing with their needs and sharing the Love of God. Also, it involves almost every youth, and not only, from Frankfort Seventh-day Adventist Church. The Lord has been so good to it and blessed the efforts of His people. Praise the Lord!."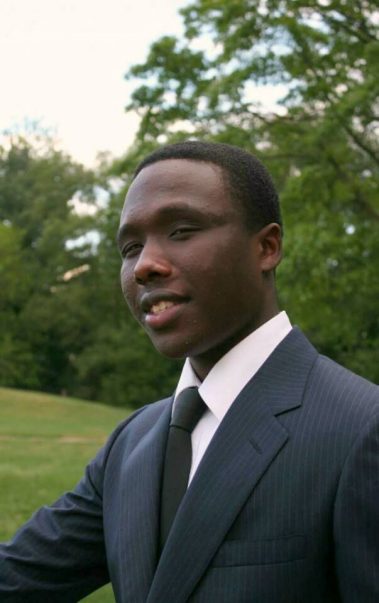 Junior Vertus is a young teenager Highschool who believes that the Gospel is needed to reach all the ends of the earth. He is a Leader in a ministry at his school, and takes on other responsibilities outside of school such as  Bible studies, prayer calls, etc. His main goal in life is to have everyone fall in love with Jesus!.
Youth In Action is a ministry that reflects Christ and a public Highschool in the state of Michigan. Youth in Action teaches young people that we are the future, but why wait until then to make an impact? You can start now. We do outreach trips such as feeding the homeless, going to Kids Food Baskets, nursing homes, etc. Most importantly we take time to study the Bible together as a family. Many have been seeing the light of Jesus clearer than ever before in Joining  Y.I.A. God is willing to use those who are willing!